Cirque du Soleil: CRYSTAL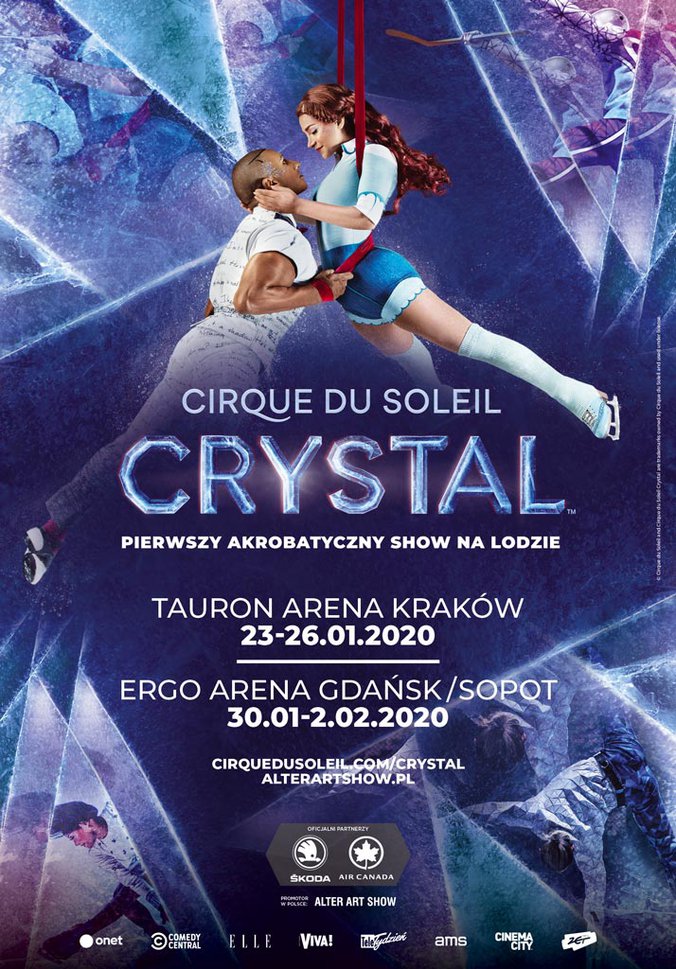 TAURON Arena Kraków – Jan 23-26, 2020
ERGO Arena Gdańsk/Sopot – Jan 30- Feb 2, 2020
Tickets on sale from August 2
Cirque du Soleil is thrilled to be back in Poland to present its coolest arena show : CRYSTAL! This one of a kind arena show blends circus arts and the world of ice skating in a stunning new production that will take the audience on a journey into a whimsical frozen playground where ice skating of all kinds mingles with acrobatics and aerial feats.
Created by Shana Carroll and Sebastien Soldevila tells the story of Crystal – young girl who feels misunderstood and out of sync with her entourage. When she ventures out on a frozen pond she falls through the ice into an upside world.
Crystal, our eccentric heroine, takes you on an exhilarating tale of self-discovery as she dives into a world of her own imagination. Feel the adrenaline as she soars through this surreal world to become what she was always destined to be: confident, curious, and creative.
Both playful and poignant, it stirs the senses and creates a childlike wonder…
–Broadway World –
GALLERY